Thursday, March 09, 2006
Oh my god,is this a phone??I have not used but the specifications say it all huh::
Firstly,its running on Windows Mobile 5.0 comprehended by an 8GB storage space??Well,this ought to be explored further!!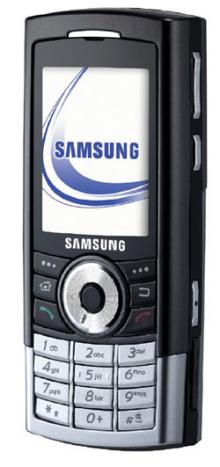 At a glance::
The Samsung SGH-i310 mobile phone comes with the latest version of Windows Mobile 5.0 for Smartphones, which allows users to view files and carry their music libraries with them. It also offers USB 2.0 and a plug-and-play feature lets it be used as a removable hard drive. As if that wasn't enough, the SGH-i310 also comes with a 2 megapixel camera with flash, video recording and playback, TV-output, audio playback, dual speakers (with digital amplification, no less!), enhanced music player function with Bluetooth stereo (intriguing!), support for MP3, WMA and AAC,Bluetooth, Picsel document viewer, USB and microSD memory card storage.
Hope I got that money to lay my hands on this beauty!!Im raring to go,yep all Gadget Freaks are!!